DYNAMIC TRAINING WITH A GROUP OF LIKEMINDED PEOPLE
Located in Castle Hill, Sydney.
We like to keep it fun and social. Train with a group of like-minded people for support, encouragement and a little bit of healthy competition.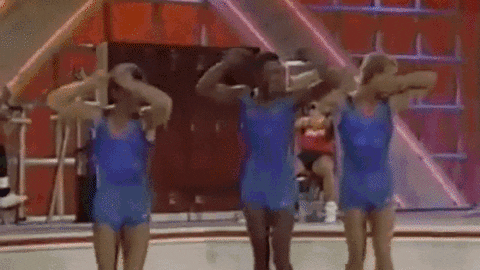 WHO ARE YOU TO SAY, KATE?
I live and breathe group fitness – teaching up to 10 classes a week currently ranging from a whole bunch of different styles. Teaching group fitness is how I got my first foot through the door working in the fitness industry. Group fitness also got a fire under my belly at 19 when I had gone of track with my fitness and health and needed to make a change.
If it wasn't for taking a leap of faith (and some convincing from my friends) I wouldn't have discovered the fitness, body confidence, courage I now have which includes a whole lot of adventure and activities.
HOW?
So you're wondering what kind of exercises we do and how it will benefit you?
HIIT TRAINING
We use "High Intensity Interval Training" (HIIT) which involves short period of intense aerobic exercise followed by less intense periods. This is aiming to improve both cardiovascular fitness and muscular endurance. It is an extremely effective way to train with a limited schedule to get you results.
Each session is tailored to the individuals which are participating at different times and a program is usually the same for roughly 4 weeks to ensure progress and development is made before moving on.
After 4 weeks of training you will start to notice a big increase in stamina and strength which you are performing day to day activities (such as rushing to catch up with a friend or running up a set of stairs), participating in team sports or adventuring and exploring.
FIRST SESSION FREE
I have faith that I will be able to add some value to your health and fitness goals whilst having fun doing it in a group training session. I want to let you trial a session first to prove it.
▾
If you are still not sure > follow me on Instagram (@wondroushealthandfitness) for a week and keep up with my stories to see for yourself.