NEWSLETTER
Weekly lessons, insights and action steps so you can start getting results.
Because success starts by taking action.
And with the right action, you can save yourself a lot of time for the things you actually want to do.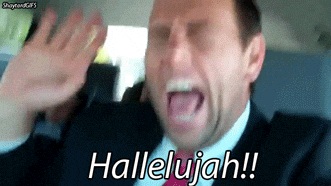 WHAT'S IT ALL ABOUT
Every week, I share with my email list new insights as they happen (a mistake made or a lesson learned), to help you learn how to take the right action towards getting results (and so you can continue to do so).
The action step at the end can usually be implemented straight away and is guaranteed to greatly benefit your health and wellbeing in the long run.
Sometimes you will find some spelling errors, often a cheeky GIF and you won't always receive the emails are the exact same time every week.
I always invite those on the list to reply and respond because I actually care about helping you kick butt. Crazy, I know.
Occasionally I'll tell you about a valuable service that'll help your journey and also helps pay my way. It won't always be relevant to the stage you're at and you are in complete control as to whether or not you want to be part of it.
NOT SURE?
You can get to know me and the tribe better on Instagram and with my fitness tip of the day on my stories. I also encourage you to subscribe at any point if you feel like I am not serving you
HERE'S WHAT OTHERS ARE SAYING……..
"
I love following along on all of Kate's adventures and her insights into living an active healthy lifestyle. I love how she inspires me to be more active and how she radiates a healthy lifestyle. She is just a breath of fresh air.
– Stephie Vanneste, The Raw Edit
"
I am always so excited to receive my weekly Wondrous email because it is always full of such interning and useful motivations and fitness hacks. The website is fresh and pimped out with awesome info. Wondrous is a genuinely inspiring movement because it is written, composed and most importantly believed in and lived by the author. Get. On. Board.
– Phil Watson
"
I really enjoy the activities Kate shares with us and the inspiration she provides each and every week. Her just-do-it attitude is motivating and you can't help but leap up, put on some gym clothes and go for a walk or run after reading her newsletter each week.
– Kate Lawrence, Live Believe Relax
---
📧